ABOUT US
One Hundred Years Strong…And Counting
History
The Uhl Company was founded in 1917 by Bill and Ed Uhl. With offices in Maple Grove, Duluth, and the Upper Peninsula in Michigan, Uhl Company continues to grow and offer top-quality sales and service. Today, Uhl employs over 200 people and offers a fleet of more than 125 service/construction/account manager vehicles to serve our customers.
Our success is a reflection of the team we employ. We encourage our team to be the best that our industry and community has to offer. This is achieved through providing our staff with the tools, training, and mentoring they need to be successful. We are a team, not just a company. We believe that in order to create an environment of teamwork that accountability must be at the forefront of our plan.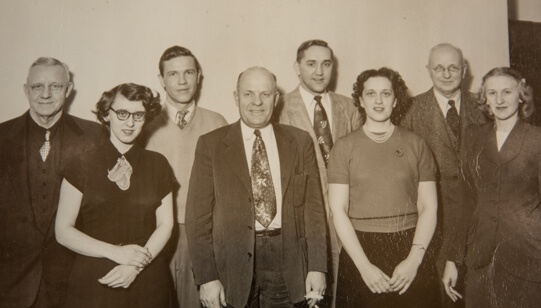 Year: 1951
What We Do
Lifetime Workmanship Guarantee
24/7/365 – Service Department
Full Mechanical Systems Replacement
Preventative Maintenance and Seasonal Tune-Ups
Electrical Services
Security Solution Specialists
Sell All Software Tools And Parts To Customer
Fully Stocked Warehouse and Service Vans
Over The Counter City Desk
BAS Modem/Web Support
Dedicated Server For Storage Of Customer Information
Customized Training Available For Every Customer
Over 100 Years of Quality Service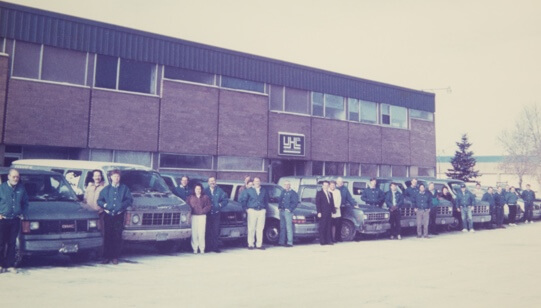 Year: 1980
Testimonials
"Uhl Company has been providing outstanding technical support and environmental control services to HCMC since 1993. The medical center uses the services of Uhl for advanced technical service support on all HVAC systems, retrofit control upgrades, and new construction installations. We have always appreciated Uhl Company's commitment to customer service and satisfaction. They have always been responsive and value driven helping to meet the needs of HCMC."
"Ramsey County implemented the recommissioning along with analytics to help determine best practices in development of a sustainability model for our facilities. This project has proven to us that even in a LEED Certified building less than five years old we still have opportunities to save energy."
"Can't say enough about how great you guys performed on this Project! Nicely done." Stewart Sirjord, Nexus Solutions
Let Us Know
How can we help?